Dinwiddie County Public Schools' Director of Facilities Operations is Mr. Jimmy Davis. He is responsible for the general operations and maintenance for all division facilities.  Some responsibilities include:
General Operations and Maintenance
Facilities Use
Construction and Renovations
Landscaping and Grounds
Custodial Services
Vehicle/Fleet Management and Repair
Key Control
Pest Control
Emergency/Inclement Weather Response and Support
Storm Water Management
Mr. Davis is supported by Mrs. Melody Temple. If you have any questions, please contact Mr. Davis or Mrs. Temple.
Primary Contacts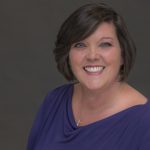 Mrs. Melody Temple
Facilities Operations Specialist
P

phone
(804) 469-4685
E

mail
metemple@dcpsnet.org