Dinwiddie County Public Schools maintains an active and continuing Child Find program designed to identify, locate and evaluate those children residing in the jurisdiction who are birth to age 21, inclusive, and is in need of special education services.
Preschool Child Find
If your child is between the ages of 2 years (by September 30) and 5 years (and is not kindergarten eligible), and you have a concern about your child's development, contact the Exceptional Education Department to schedule a screening appointment.
When the child is screened, information is collected and discussed with the parents at the screening appointment.  A developmental screening is a brief assessment to determine if a child is functioning at the level he or she should, for their age, in the following areas of development:
personal/social skills,
adaptive/self-help skills,
motor skills,
communication skills, and
cognitive skills.
Based on the results of the screening, the following recommendations may occur:
Further evaluation, parental consent will be requested.
Rescreening at a specified age to monitor progress.
No further action, screening results are age appropriate.
Preschool Child Find Days
Dates: September 23, 2022 and January 6, 2023
Location: Historic Southside High School Education Center, 12318 Boydton Plank Road Dinwiddie
Time: 9:00 am to 2:00 pm by appointment only.
Parents should contact Mrs. Haggins at 804-469-4389 to schedule an appointment.
School Age Child Find
If a parent is concerned about their child's progress in school, he or she should contact the school counselor of their child's school to request a meeting with the Student Success Team.
Who to Contact?
Birth – 2 years
Infant and Toddler Connections/Early Childhood Services
(804) 862-8002, ext. 3908
Age 2 by September 30 to 5 years (not Kindergarten eligible)
Phone: 804-469-4389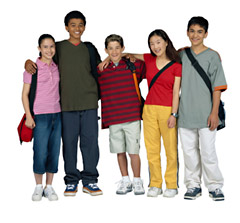 Age 5 years (Kindergarten eligible) to 21 years
Contact the Dinwiddie County School according to residence