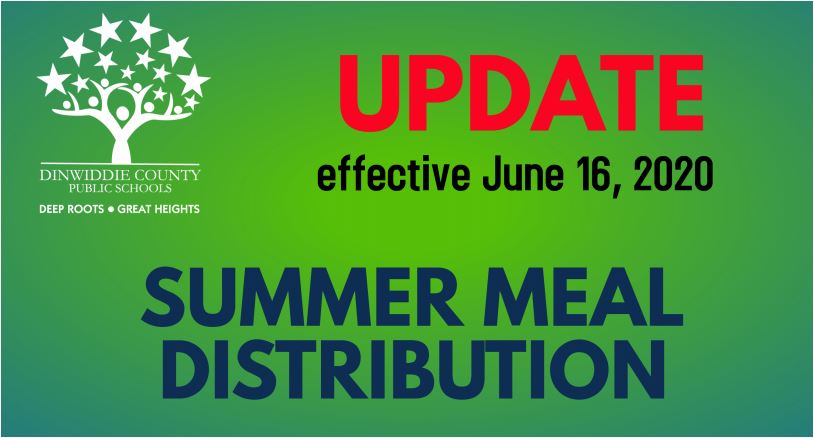 Tuesdays and Thursdays
11:00 am – 1:00 pm
Locations
Sunnyside Elementary School
Sutherland Elementary School
Tuesday distributions will include lunch for Tuesday and Wednesday along with breakfast for Wednesday and Thursday.
Thursday distributions will include lunch for Thursday, Friday, and Monday along with breakfast for Friday, Monday, and Tuesday.
FREE FOR ALL CHILDREN 18 and UNDER
Questions? Contact Mr. Carey Athey at 804-469-4190.
---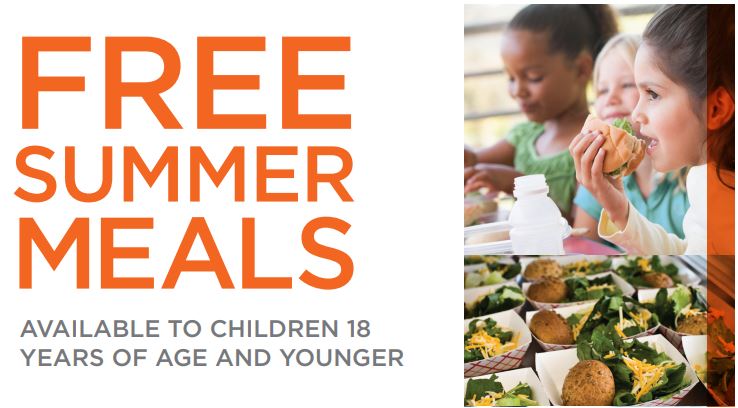 Find food, friends and fun at a summer meals site near you.
FREE for all children age 18 and younger
Healthy meals based on USDA nutrition guidelines
Served at sites such as schools and churches that may offer leaning and recreational activities
Fun, safe  place for children to be active and visit with friends
No application or proof of income needed
Text FOOD to 877-877
….. or go to www.fns.usda.gov/SummerFoodRocks to find a site near you.
---

Earlier information was given about the Virginia P-EBT card.  Please view the flyer below from Dr. Sandy Curwood, RDN, Director, Office of School Nutrition Programs, Virginia Department of Education, with information and questions/answers on this service.
In addition, if you have questions, please visit the Virginia Department of Social Services Pandemic Electronic Benefit Transfer (P-EBT) Information Page.
P-EBT CLIENT FLYER FOR VIRGINIA – 05.15.20