Dec. 7: Vaccination Event 5 – 7 pm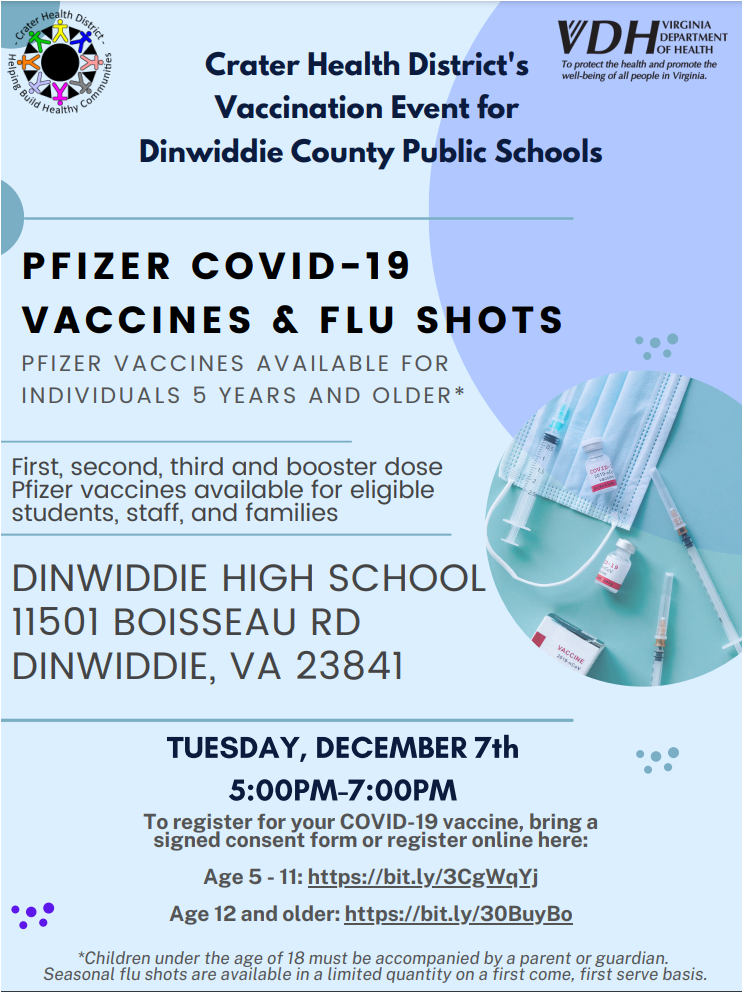 This clinic is mainly for the 2nd vaccine shot from our previous clinic and booster vaccine shots.  However, 1st doses can be given at this clinic as well, but we will not be hosting a 3rd clinic so individuals who receive a 1st dose on 12/7 will have to get their 2nd dose at an alternate site such as a pharmacy, their PCP or their local health department during their routine clinic hours.  We will be taking onsite registrations, or you can register online to save time.
Click here to register persons ages 5 to 11. 
Click here to register persons age 12 and older.
Vaccine Consent Form (in English)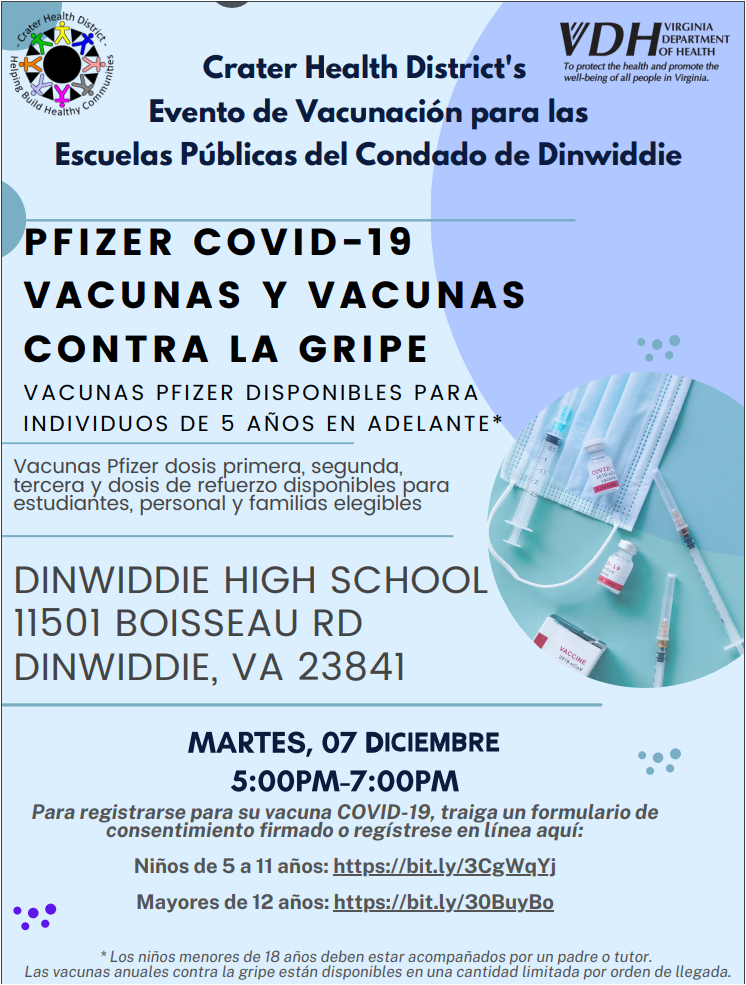 Esta clínica es principalmente para la segunda vacuna de nuestra clínica anterior y las vacunas de refuerzo. Sin embargo, la primera dosis también se puede administrar en esta clínica, pero no organizaremos una tercera clínica, por lo que las personas que reciben una primera dosis el 12/7 tendrán que obtener su segunda dosis en un sitio alternativo, como una farmacia, su PCP o su departamento de salud local durante el horario de rutina de la clínica. Realizaremos registros en el sitio, o puede registrarse en línea para ahorrar tiempo.
Haga clic aquí para registrar personas de 5 a 11 años.
Haga clic aquí para registrar personas mayores de 12 años.