JUL 4: All Offices Closed for 4th of July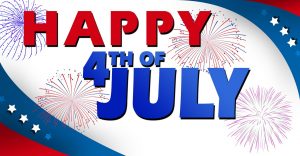 All Dinwiddie County Public Schools offices will be closed on Thursday, July 4.  Please be safe this holiday and have fun!
Did you know that there were 2.5 million people living in the new free nation in July of 1776?  Last July, it is estimated that 327 million people now live in the United States of America!   Click below for other fun facts from Statistics In School by Census.Gov.