The Dinwiddie County School Board is made up of five elected members serving four-year terms each time elected. The school board supervises the day-to-day operations of the public schools, implements and enforces school laws/policies, cares for and manages the school divisions' properties, provides for the consolidation of schools, determines the length of the school term, determines the methods of teaching, appoints the division superintendent, and hires, employs, and terminates personnel.
For over a decade, Dinwiddie County School Board has been leveraging the Internet to better communicate with the public. All Board meeting dates, information, minutes, and policies are now posted on BoardDocs. The School Board meets the second Tuesday of each month at the Pamplin Administration Building unless special arrangements by the Board has been made. We encourage and welcome the public to attend all open session meetings.
Meet our Board
District 1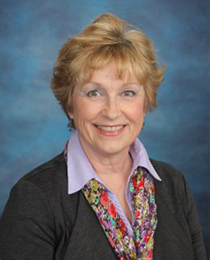 Teresa J. Stump
(804) 731-6844
tstump@dcpsnet.org
Teresa Stump has served on the Dinwiddie County School Board since 2016 representing District 1.
A 1983 graduate of James Madison University, Mrs. Stump began her teaching career at Dinwiddie Elementary School as a teacher of special needs children.  In 1991, Mrs. Stump transferred to Midway Elementary School, continuing in special education.  Graduating from Virginia Commonwealth University in 1996 with a Master's Degree in Curriculum and Instruction, Mrs. Stump taught third and fifth grades as Inclusion and Gifted & Talented lead teacher, worked with alternative education and served in administrative positions. In 2006, Mrs. Stump earned an Educational Specialist degree in Educational Leadership.
Mrs. Stump retired from Dinwiddie County Public School system in 2015.
She is married to Danny Stump for 33 years and they have two sons,  Jacob and Bryson.  The sparkle in her eyes is granddaughters Zoe and Rowan.  Mrs. Stump enjoys reading, crocheting and teaching Zumba in her spare time.
---
District 2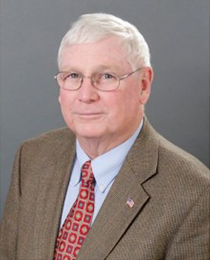 William R. Haney
(804) 732-6229
WHaney@dcpsnet.org
Elected to the Dinwiddie County School Board in November 2003, Mr. William R. Haney has served four terms and has represented the Second District until the present.
He enlisted in the Naval Reserves in 1964 at the age of 17 and served a tour in Vietnam in 1969.  Mr. Haney retired from the reserves in 1994.
While serving in the naval reserves, he commenced his civilian law enforcement career as a Special Agent with the Naval Investigative Service (now known as the Naval Criminal Investigative Service).  Mr. Haney continued his federal law enforcement career until 1998, when he retired from the Defense Criminal Investigative Service (DCIS).   In his law enforcement career, he served as a special agent and supervised the Baltimore and Richmond DCIS Offices.
Mr. Haney graduated with a  bachelor of science degree from Old Dominion College (now Old Dominion University) in 1968 and was commissioned an ensign in the Navy.  Mr. Haney retired as a Commander in 1994.
He is a member of Ocran United Methodist Church, and served as president of the Sutherland Ruritan Club where he remains a member.  He is also a member of the American Legion, and was past Assistant Director of the American Legion Riders.  Mr. Haney is also a charter member of the Veterans of Foreign Wars (VFW) Dinwiddie Post 12145 and has served as the Post Commander. In April 2015, he was awarded the Community Builders Award by the Petersburg Masonic Lodge.
He also has served in the past on the Appomattox Regional Governor's School (ARGS ) Board of Directors and is now a member of the Rowanty Board of Directors.
Mr. Haney and his wife Betty have two sons, Tommy and David.  Tommy is a Veterinarian and has his practice in Bon Air.  David is an Accountant/Auditor with the Department of Defense Inspector General.  Both are Virginia Tech graduates and David earned a Master's Degree at Georgetown University.   Tommy has two children, boy age 12 and girl age 11.  David has a daughter, age 9.
Mr. Haney and his wife Betty have been married for 52 years.  Betty was a math teacher at Dinwiddie High School and retired in 2005.
---
District 3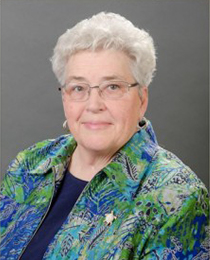 Barbara T. Pittman
(804) 861-8501
BPittman@dcpsnet.org
Barbara T. Pittman began her term on the Dinwiddie County School Board in 2012. She is a retired educator with 38 years of service to Dinwiddie County in the capacity of teaching, coaching, guidance counselor, and administration. She served as Principal of both Dinwiddie Middle School and Dinwiddie High School before retiring in 2010. She also serves as a Board Member to Code R VA and Appomattox Regional Governors School.
Ms. Pittman earned her undergraduate degree at Longwood College, a Masters Degree at Virginia State University, and an administrative endorsement at VCU. She is active in the community by serving on the Chamber of Commerce, the Dinwiddie Christmas Sharing Foundation, The Teen Expo Committee, and the Board of Directors of Carson United Methodist Church.
Barbara Pittman is the mother of a fellow educator and a grandparent to two beautiful girls. She is a strong believer in public education and making sure our graduates are ready for post-secondary education, work or the Armed Forces.
---
District 4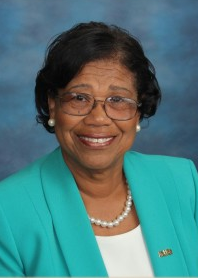 Mary M. Benjamin 
(434) 246-4820
mbenjamin@dcpsnet.org
Mary Mabry Benjamin is a native of Dinwiddie County, Virginia, a graduate of Southside High School, Virginia State College (now University) where she received a B.S. Degree in Food and Nutrition, and the University of Phoenix where she received a Master's Degree in Organizational Management. In 2005, she retired from the Philadelphia School District with 35 years of service.
Prior to being elected to the Dinwiddie County School Board in 2015, Mary served on its Electoral Board.  Her service to the community is further demonstrated through her involvement as a member of the Board of Trustees at the Appomattox Regional Library and a host of other civic and community organizations.
She is an active member of Little Bethel Baptist Church; but most of all, she is the proud mother of two children, Edwin (Dr. Shanna) and Traci, and grandmother to Chloe and Spencer.
---
District 5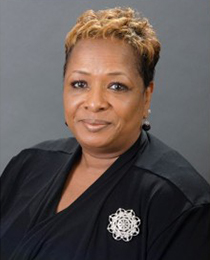 Sherilyn H. Merritt
(804) 861-9647
SMerritt@dcpsnet.org
Sherilyn H. Merritt is a graduate of Dinwiddie Senior High School class of 1975. She has a B.S. Degree in Business Administration from Saint Paul's College, Lawrenceville, Virginia and holds an Associate in Applied Science Degree in Human Services. She has a certificate in Early Childhood Education from Catonsville College, Baltimore, Maryland.
She is employed with the City of Petersburg as a Family Services Supervisor. Prior to an unfortunate car accident, she successfully owned and directed the Town & Country Nursery School for five years.
Because of her successful business ethics, she was inducted twice into Who's Who among Female Executives. She has been featured in the Progress-Index Newspaper as a successful female entrepreneur. She has received several awards and community recognitions: The Social Worker of the Year Award, Sojourner Truth Award and was a nominee for the Petersburg NAACP Award for her outstanding work in her community.
Organizations she has affiliated herself with but not limited to the following: The Petersburg Business & Professional Women's Clubs, Inc., Southside Area Democratic Women's Association, Dinwiddie Democratic Committee, Princess, Inc. a mentoring network and Petersburg Kiwanis Lunch Club.
She is an active member of the Olive Branch Baptist Church, Dinwiddie, Virginia where she is the Assistant Director of the Board of Christian Education, Chair of the Nomination (Human Resource) Committee and the mother of two adult children.
Her motto is: "Don't Look Down On A Man Unless You Are Picking Him Up"
---
NOTE: The organizational meeting of the School Board is in January of each year to coincide with election of Board Members.