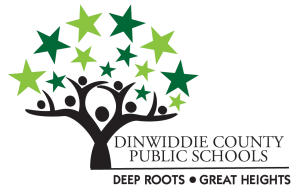 DCPS CTE News
A quarterly newsletter designed to highlight DCPS Career and Technical Education programs and events
| | |
| --- | --- |
| VOL. 1, ISSUE 1 | JUNE-AUGUST 2019 |
Carly Woolfolk: Director, Secondary Education & CTE
Dawn Cater: Instructional Specialist, Career Readiness
Mary Jo Beville: Executive Secretary, Secondary Education & CTE
DMS National FFA Organization: Alan Richie, Advisor
DHS National  FFA Organization: Cindy Blaha & Laurel Bishop, Advisors
DMS Future Business Leaders of America (FBLA): Kimberly Roselle & Juliana Lashley-Grant, Advisors
DHS Future Business Leaders of America (FBLA): Pinkie Hall, Krystle Bailey, Karon Nivens & Todd Williams, Advisors
DHS SkillsUSA: Sam Porter & Randy Bullock, Advisors
DHS Army Junior Reserve Officer's Training Corps (JROTC): MAJ Robinson & SFC Richardson, Instructors
DHS Family, Career and Community Leaders of America (FCCLA): Christian Warf, Advisor
DHS Distributive Education Clubs of America (DECA): NaTonya Robinson-Williams & Lori Massengill, Advisors
---
DCPS Honored with Workforce Readiness Award
Dinwiddie County Public Schools was one of nine school divisions that were honored for their achievements by the Virginia School Boards Association (VSBA).  The Excellence in Workforce Award is given to those divisions that have exemplary programs that focus on preparing Virginia's future workforce. Dinwiddie County Public Schools won 1st place in school divisions with a student population below 5,000.  Read  the full article in the Dinwiddie Monitor, Wednesday, Aug. 7, 2019.
---
Dinwiddie Students Attend the Advanced Manufacturing & Technology Summer Camp
This camp took place July 17-20, 2019 at the ITAC facility in Chester, VA. Participants were introduced to the manufacturing design process in a fun and interactive format. Attendees from DCPS were Tyrell Crocker, Matthew Leeds, De'Anna Greene and William (Chase) Cousins.  During the camp, students participated in various activities: field trips to Ft. Lee's Welding School and Rolls Royce, sessions on machining, marketing and programming  as well as manufacturing demonstrations. Additionally, a competitive manufacturing assignment is built into the camp.  This year, students were required to build their own clocks with the assistance, knowledge and expertise of industry engineers from multiple disciplines.
---
JROTC Cadets Win Awards at their Annual JROTC Cadet Leadership Challenge Camp (JCLC)
The DHS Army JROTC participated in JCLC at Fort A.P Hill from June 23-28, 2019.  Its intent is to challenge cadets while developing their leadership, communication and social skills. There were 17 cadets from DHS among the 368 cadets from across Virginia and North Carolina. Cadets engaged in activities such as: rappelling, obstacle courses, orienteering, drill and ceremony as well other team building activities.  Three of our cadets were recognized for their achievements: Chyla Johnson, Janelle Brown and Braddyn Portch were all selected as Honor Cadets.
---
Dinwiddie County Public Schools Receives Power User Status from MajorClarity
MajorClarity is a career readiness platform with activity-based content that provides interactive career simulations and videos made by industry professionals. It provides a seamless integration of career readiness into each student's education. This platform allows students to explore careers, set goals and then connect those goals to their academic choices. Power User status means that Dinwiddie Middle and High Schools combined have at least 50-60% of student accounts activated; at least 40-50% of students returned to their account twice or more and the staff showed promising engagement as evidenced by staff logins.
---
Summer Work Based Learning Program
Last school year, the Summer Work Based Learning program received 61 applications from DMS & DHS students.  From that pool, 24 students were selected and placed with local business partners.  Students participated in a two-day training that focused on customer service, effective communication and team building exercises.  Local business partners included:  Dinwiddie Parks & Recreation,  Stepping Stone Academy, Petersburg Trading, Dinwiddie High School, Dinwiddie Middle School, Midway Elementary, DCPS IT Department, DCPS School Board Office, Virginia      Department of Transportation, Crater Vision Center, Greenhouse Daycare, Hales Electrical    Services, Dinwiddie Animal Control, Dinwiddie Department of Social Services and Tee's   Beauty Salon.  Students held positions for four weeks and if  determined to be operationally   necessary by our partners and accepted by the student, their time was extended up to four additional weeks.  After program completion, six students were offered continued employment, of which five accepted.  Thanks to the continued support of our local business partners, Dinwiddie continues to provide this excellent career exploration opportunity to our students.
---
DHS National FFA Had a Busy Summer
The DHS FFA Chapter attended the State FFA Convention in June.  Students competed in Hippology, Agricultural Sales and Environmental & Natural Resources.  Hatcher Bain, Kaitlyn Reiter, Saralyn Smith and Shelby Stevens received their State FFA Degrees. Wade Reiter was the State Winner in the Diversified Agricultural Placement Proficiency Award and Shelby Stevens was named the State FFA Sentinel for the 2019-2020 School Year!  Over the course of three days, July 27th – 29th, the Officer Team went on a weekend retreat to James River State Park.  Students planned activities for the upcoming school year, completed team building activities, enjoyed fellowship, team bonding and nature as they floated down the river.
---
DECA's 2019-2020 Theme Gets Our Students Charged-UP
DHS DECA Officers gathered in July to prepare for the upcoming school year. President Indigo Peterson announced the planned  training and field trips that were set for the first semester. From the  leadership retreat in September to District Leadership Conference in December DHS DECA is sure to be very busy. Officers were fitted for their DECA blazers and signed up to assist with the 2019-2020 freshman open house. The goal was set to increase student, professional, and alumni membership by 20 in each category. Once this goal is met, the chapter will have reached a membership campaign requirement and possibly earn one to two advance spots to the national competition. Nationals, this year will be held in Nashville, Tennessee. Leaders also began planning for the November DECA Power Trip to Washington, DC. This conference will reinforce 21st Century Skills through participation in interactive sessions. DHS DECA is excited to get the school year started with Lori Massengill, the new co-sponsor.  The students and sponsors are ready for a fun and exciting new school year – "Here We Go"!
---
Upcoming Events
| | | |
| --- | --- | --- |
| What | Where | When |
| Manufacturing Day | Commonwealth Center for Advanced Manufacturing |            Oct. 4, 2019 |
| A Day in the Life of a Lineman | Southside Electric Co-op |             Oct. 17, 2019 |
| Government Day | Ragsdale Community Ctr. |             Oct. 23, 2019 |
| Career Exploration Trip | SVCC, Emporia Campus |             Oct .25, 2019 |
| Industry Day | Dinwiddie High School |             Nov. 15, 2019 |