Frequently Asked Questions (FAQs)
Below you will find a variety of frequently asked questions regarding how Dinwiddie County Public Schools is dealing with various issues during the COVID-19 pandemic school closing.  There are many questions that DCPS is working to answer as quickly as possible. Please check back often as this page will be updated with the most current responses to questions as we receive them.  
FAQs: Last Updated May 21 at 12:11 p.m.
Table of Contents:
Contacting School Board and School Offices
Staying Informed/ Submitting Questions
Roles and Responsibilities
COVID-19 Concerns /Support and Speaking With Children
Learning and Work During COVID-19
Chromebook Help
Chromebook – Returning/Collection Information
Internet Questions
Grading Questions
Course Questions
John Tyler Concurrent Enrollment FAQs
Meals During School Closure
Questions Regarding CLASS OF 2020 (Seniors)
Picking courses for 2020-2021 School Year 
Safety Concerns
Summer School
SOL Testing
Picking Up Items Left at School (Including Medication)
Athletics
Outside Organizations and Events
Out of Zone Requests for 20-21 Year
Kindergarten/Preschool Registration
Enrolling and Withdrawing From School
Refunds
Yearbooks
Contacting School Board Office and School Offices
Will the School Board Office be open daily?
As of April 27, the School Board Office will no longer be open on Fridays.  They will continue to be open Monday- Thursday from 8 a.m. to 4 p.m. with limited staff. Many employees are teleworking.
Will the schools be open?
The schools are not open to the public on a regular basis and will be totally closed on Fridays starting April 27, 2020, to help save utility costs. School principals are working to establish special times for parents to pick up medications and personal belongings. Principals will send robocalls to parents with this information.  If you are not receiving calls from your child's school, please contact the School Board Office, your child's teacher, or your child's school.
What about Spring Break?
Spring Break is still scheduled from April 6-13. During Spring Break, the availability of teachers and other DCPS employees may be more limited. Meal distributions will still be provided during this time.
Staying Informed / Questions
What is the best way to stay informed about school system developments?
Information will be posted to our website (this FAQ page and links from this page) as well as on our Facebook and Twitter pages. Robocalls will also be sent as necessary. If you have questions that are not included on this page or links from this page, please submit them to this page using the "Submit a Question" form and your question will be forwarded to the appropriate person to answer.  Please check this FAQs page often as information is updated as new information is made available.
Roles and Responsibilities of Students, Parents, Employees
What are the roles and responsibilities of teachers, counselors, students, parents, and other employees during this crisis plan?
Please read our Roles and Responsibilities document outlining this for our division.
Are high school students still required to check their school email?
Yes!  Important information from the DHS School Counseling Office, Administration, and others will continued to be emailed as usual to ALL high school students.  Students should check their emails regularly to keep up with announcements and news that could pertain to them (especially seniors) as they should be doing normally if school were in session.
COVID-19 Concerns/Support And Speaking With Children
Are there parent resources available to support student mental and emotional health?
Our school counselors and student support staff are available to provide telehealth (mental health supports to include counseling). Please contact the Central Office for assistance at 804-469-4190.
How can I talk to my child about his/her concerns over the COVID-19 pandemic?
The National Association of School Psychologist has information on how you can talk with children about these concerns.  Please view this article Talking to Children About COVID-19 (Coronavirus): A Parent Resource (PDF).
Learning During COVID-19
Even though schools are closed, will learning continue?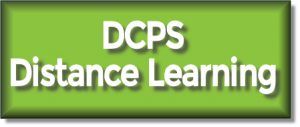 Yes. A letter is being mailed to each parent with important information pertaining to how instruction will continue for students beginning after Spring Break on Tuesday, April 14. The letter can also be viewed by clicking Parent Letter here.
Chromebook Help
I am having a problem with my assigned school Chromebook.  How can I get it fixed? (updated)
The drive-thru Chromebook Help Desk  service will be open every Wednesday beginning April 15, 2020 until May 27, 2020 from 10:00 am to 1:00 pm at Dinwiddie Middle School for all 8th-12th grade students.  Please pull in the front loop at DMS and do not exit your vehicle.
Does my child need to turn in his/her school issued Chromebook?
Only 8th graders, Seniors, and any student not planning to return to DCPS next year must return the Chromebook and charger.  Students in grades 9-11 will keep their Chromebooks until the next school year.
8th Grade Chromebook Collection
We will be collecting Chromebooks from 8th Grade students on the following dates listed below.  Students will need to bring their Chromebook and charger.  Please pull up in the front loop at DMS; you will NOT need to exit your vehicle.
Wednesday, June 3, 2020  9 a.m. – 2 p.m.
Thursday, June 4, 2020 2 p.m. – 6 p.m.
Seniors and Non-Returning High School Students Chromebook Collection
We will only be collecting Chromebooks from 12th Grade students and students not returning to DHS next school year.  Grades 9th-11th will keep their Chromebooks over the summer.  Senior Chromebook collection dates are listed below.  Students will need to bring their Chromebook and charger.
Wednesday, May 20, 2020 9 a.m. – 12 p.m.
Thursday, May 21, 2020 9 a.m. – 12 p.m.
Thursday, May 21, 2020 3 p.m. – 6 p.m.
Wednesday, June 3, 2020 9 a.m. – 12 p.m.
Internet Issues
What if we are unable to access other distance learning options due to lack of high-speed internet or the ability to get out of the house?
Local PBS stations worked closely with the Virginia Department of Education to create "VA TV Classroom" to provide instruction to students in grades K-10 who are unable to access other distance learning options due to a lack of high-speed internet.  Superintendent of Public Instruction James Lane announced on April 8, 2020, that four Virginia public media stations will broadcast teacher-led classroom instruction aligned with the commonwealth's academic standards into homes across the state beginning Monday, April 13.
"VA TV Classroom" will air instructional content from 1-3 p.m., Monday through Friday.  The "VA TV Classroom" on-air schedule is as follows:
K-3 instruction airs from 1-2 p.m. with Standards of Learning-aligned content provided by WHRO Public Media. "Learn to Grow with WHRO" segments will be 15 minutes in length and led by teachers.
Grades 7-10 instruction airs from 2-3 p.m. with SOL-aligned content provided by WHRO Public Media focusing on Earth Science and Algebra 1.
During the week of April 27, "VA TV Classroom" will add a special hour from 3-4 p.m. called "AP Prep Week," with content provided by Virtual Virginia — in collaboration with WHRO — focusing on a different AP subject each day. The hour will include two 30-minute segments.
What do I do if I have limited or no internet service at home?
If you don't have a WiFi connection at home:
Connect via your cell phone hot spot
Talk to your neighbors about the possibility of sharing Internet connections
Drive  to one of our schools and sit in the parking lot to

connect your Dinwiddie County Public Schools device

to the regular school WiFi  OR you can connect your personal device to the open public WiFi available.
We have extended the range of the WiFi to reach into the parking lot areas.  We do ask that you follow "social distancing" guidelines when doing this.  Be mindful of the "large gatherings" rule and adhere to 10 people and under in one location.
Park near the following areas to access WiFi.
Dinwiddie Elementary: Main Playground and Cafeteria areas
Midway Elementary: Teacher Parking Lot and Gym
Southside Elementary: Teacher Parking Lot and Front of Building
Sunnyside Elementary: Education Cottages/Modulars and Bus Loop
Sutherland Elementary: Bus Loop and Front of Building
Dinwiddie Middle: Field House and Press Box
Dinwiddie High: Front of Building and Teacher Parking Lot
Historic Southside High School: Library and Pathways Learning Center
Central Office (Pamplin Building): Front of Building
In addition, Dinwiddie County Department of Information Technology has expanded Guest WiFi service at key public facilities. Beginning immediately, citizens may access the County's Guest WiFi in parking lots of the following facilities:
Dinwiddie County Government Center (all lots)
Eastside Community Enhancement Center (signal strongest in parking spaces closest to the building – the County is currently making investments in equipment that will strengthen the WiFi signal to all areas of the parking lot)
McKenney Gym (front lot)
Robert & Betty Ragsdale Community Center (front lot)
Also, West End Baptist Church in Sutherland has an open WiFi signal that is accessible around most of the exterior of their building. The church is planning to expand that area to all of the road frontage sides of the building soon.
Please note the following:
This expanded WiFi is NOT intended to encourage carpooling. Citizens are advised to ONLY transport individuals residing in the same household.
Patrons are encouraged to continue to follow social distancing guidelines when visiting these sites.
Patrons MUST remain inside their vehicles at all times.
Facilities remain CLOSED to the public.
NO public restrooms are available.
The speed of Guest WiFi is affected by the number of users at any given time. Please be considerate of your neighbors by limiting each WiFi session to one-hour.
Patrons are using the County's Guest WiFi of their own volition. Dinwiddie County is not responsible for personal devices and cannot provide technical assistance.
County WiFi expansion sites are under video surveillance and will be subject to periodic patrols by the Dinwiddie County Sheriff's Office.
Many companies have announced offers during this pandemic. See the various ones below:
Comcast
As part of a response to the spread of coronavirus, telecommunications company Comcast recently announced that it was offering two free months of home internet service to low-income families who qualify for the company's "Internet Essentials" service. The website for the promotion is internetessentials.com/covid19.
Xfinity
Xfinity WiFi Free for Everyone: Xfinity WiFi hotspots across the country will be available to anyone who needs them for free – including non-Xfinity Internet subscribers. For a map of Xfinity WiFi hotspots,  visit www.xfinity.com/wifi. Once at a hotspot, consumers should select the "xfinitywifi" network name in the list of available hotspots, and then launch a browser.
Verizon
Verizon Wireless is adding 15GB of data across nearly all of plans, to be used between 03/25/2020 and 04/30/2020. For more information go to https://www.verizonwireless.com/support/covid-19-faqs/.
T-Mobile
COVID-19 Response: While T-Mobile does not have a low-cost offer, it has announced that starting now, all current T-Mo and Metro by T-Mobile customers who have plans with data will have unlimited smartphone data for 60 days, excluding roaming. Most subscribers already have unlimited data, but now people who may be on an older plan with a data allotment have unlimited data.  Also, Starting soon, T-Mobile and Metro by T-Mobile customers will have an additional 20GB of mobile hotspot data for the next 60 days. For more information go
to:  https://www.tmonews.com/2020/03/t-mobile-metro-unlimited-data-mobile-hotspot-coronavirus/.
AT&T
COVID-19 response:  AT&T has committed waive data overage fees in response to Covid-19.  For more information go to:  https://www.att.com/help/covid-19/.
If I do not have internet at home, how can I get paper materials of student work?
Please contact your individual school. We will have someone to answer the phone and/or check messages in the buildings each day.
Dinwiddie High School – 804-469-4280
Dinwiddie Middle School – 804-469-5428
Dinwiddie Elementary School – 804-469-4580
Midway Elementary School – 804-265-4205
Southside Elementary School – 804-469-4480
Sunnyside Elementary School – 804-478-2313
Sutherland Elementary School – 804-732-4168
Grading Questions
Will students receive grades?
Please read the Dinwiddie County Public Schools Grading Guidance: COVID-19 for more information on this subject.
Will student work be graded?
Based on guidance from the Virginia Department of Education, we will not be grading activities completed during the school closure. This means students will not receive letter or numerical grades for these assignments. Teachers can give credit to students for completing assignments and can give feedback to students on their work. However, students will not be penalized for not being able to complete assignments. Monitoring student growth and progress will allow us to provide appropriate instruction to our students upon their return.
Students taking Dual Enrollment Courses and Grading?
The only exceptions to students not receiving letter or numerical grades for their work are for students taking Dual  enrollment Classes. Since these classes are administered by colleges or universities, we have to follow their guidance during the school closure. This will ensure that students enrolled in these classes receive college credits. We are still seeking guidance from our higher education partners, but will be communicating through Dinwiddie High School Dual Enrollment teachers on this topic.
John Tyler Concurrent Enrollment FAQs

Will students receive a report card?
Students will not receive a report card for the 3 rd 9 weeks grading period. More information will be forthcoming about how students will be evaluated and results shared with parents.
Will students be held back a year because of the school closure?
We will do all that we can to ensure students have every opportunity and necessary supports to pass to the next grade level.
Course Questions
What is the impact on Driver's Education?
DHS Driver's Ed Teachers will be continuing classroom instruction through Google Classroom.  All work and assignments will be posted there.  All students should check their emails and make sure they join the Driver's Ed Google Classroom invite that was sent to students.  If you have specific questions about this class, please email your child's teacher.
The DMV / VDOE have approved public schools to provide equitable synchronous classroom driver education instruction with the face-to-face time verified by the school administrator. This synchronous delivery is intended to meet the required hour-for-hour/day-for-day instruction prescribed by the Code of Virginia for face-to-face classroom driver education.  This flexibility allows school divisions to continue teaching classroom driver education instruction under the following conditions:
All driver education instruction must follow the state-standardized curriculum approved by the Virginia Board of Education as required by the Code of Virginia;
Instruction must be "face-to-face" (video conferencing or another synchronous platform);
Time must be documented;
The principal must verify that the driver education program meets the 36-period requirement;
The 90-minute parent/teen requirement may be delivered to small groups by the classroom teacher via Zoom or another synchronous platform; and
The Driver Education Certificates of Completion (DEC-1 or DEC-8) must be signed by the teacher of record and a school administrator.
What is the impact on Behind-the-Wheel?
Because it is impossible to maintain safe social distancing recommendations in vehicles, school divisions should not be providing behind-the-wheel instruction until safe social distancing recommendations are amended or lifted.
Has flexibility been provided to students in cosmetology or master barber classes?
Per the VDOE COVID-19 FAQ page, students enrolled in cosmetology or master barber courses will be eligible to take the licensure examination if their instructor submits a Training Verification form certifying the student completed the VDOE-required training, regardless of the hour amount.
Has flexibility been provided to students in nursing programs?
The Virginia Board of Nursing has waived the following requirements for 2019-2020 graduating seniors. The waiver shall remain in effect until June 10, 2020 unless sooner amended or rescinded by further executive order.
Nurse Aide (NA): the requirement that other instructional personnel who assist the
primary instructor in providing classroom instruction be limited to registered nurses or
licensed practical nurses has been waived. Further, the requirement that all instructional
personnel shall demonstrate competence to teach adults has been waived.
Will students enrolled in CTE courses that may have state licensing requirements established by regulatory boards be eligible to take licensure examinations if they were passing the course?
Students enrolled in CTE courses that may have state licensing requirements established by regulatory boards have been provided with flexibility that will be included in the COVID-19 FAQ listed on the VDOE website and updated as additional information becomes available. This would include certain courses in trade and industrial education and health and medical sciences.
Questions Regarding CLASS OF 2020 (Seniors)
Will high school students scheduled to graduate with the Class of 2020 be able to graduate?
Yes. The Virginia Department of Education is providing flexibility through state waivers that would allow all students who are on track to graduate with the Class of 2020 to graduate on time, despite the closure of school.  School counselors are already reviewing transcripts and course histories to apply the state waivers and create clear paths toward graduation for each student who is currently on track. Beginning after Spring Break, school personnel will be confirming graduation and necessary next steps with all students who are on track to graduate. Please note that students who are currently  enrolled in a Dual Enrollment course and/or Advanced Placement (AP) course may have additional requirements in order to receive college-level credit. More information will come from the teacher.
How can seniors request their official transcript?
Final transcripts will be ready the third week of June.  To have your final transcripts sent to colleges, you will make that request through your account at www.parchment.com.  If you have not set up your account, you can set up an account at www.parchment.com.  You should use the code that Mrs. McFalls emailed to you in September when setting up your account.  Email your counselor if you have questions.
Will graduation still be held?
Yes, graduation will be held on Friday, June 12 at 9 a.m. at Dinwiddie High School.  It will be a drive-thru type ceremony.  Additional information and details will be provided to Seniors in the coming weeks.  Efforts are being made to have the ceremony broadcast on the radio as well as a live stream event.
Summer School
Will DCPS hold summer school?
We do hope to hold summer school for both remedial and acceleration beginning in July. Any decision to reopen DCPS facilities will be made in consultation with health officials and will prioritize the safety of students, staff members and the community. Information related to summer school will be communicated in the future.
SOL Testing
Will students take SOL tests?
SOL tests will not be administered now that Virginia's schools are closed for the remainder of the current school year.
What SOL tests will school divisions administer when schools reopen? 
Per the Virginia Department of Education on May 4, 2020, the only SOL tests that school divisions will administer in Summer 2020 or upon students returning to school will be the end-of-course SOL tests that students take to earn verified credits toward meeting their graduation requirements. While some school divisions requested the opportunity to administer the SOL reading and/or mathematics tests for the lower grades to students to determine gaps in learning due to the recent school closures and/or as a baseline for growth in the 2021 accreditation cycle, this option will not be available to school divisions.
Athletics
What about athletic events and after-school and weekend activities?
On May 7, the VHSL voted to cancel all sports and activities for the remainder of the 2019-2020 school year due to the ongoing threat of COVID-19.
Safety Concerns
What is DCPS doing to make its facilities as safe as possible?
During the closure, the DCPS Maintenance and Transportation departments will engage in thorough cleaning of school buildings and buses. DCPS administrators continue to be in close contact with state and local health officials regarding their latest recommendations.
What can my family do to stay healthy and safe?
The U.S. Centers for Disease Control and Prevention coronavirus webpage describes what families and individuals can do to be prepared and minimize the spread of coronavirus. The Virginia Department of Health provides recommendations and current information specific to the commonwealth.
Items and Medication Left At School
If my child has medication at school can I pick it up?
Yes, any adult on a student's contact card can pick up the medication. Each school principal will be sending out robocall messages to families with instructions for dates and times that medication can be picked up.
When can students/families and staff pick up personal items from school buildings?
Principals have been reaching out to their school communities about specific days/times when individuals can come to retrieve essential personal items.
My child attends Rowanty Technical Center.  How can I get items left there?
All belongings must be picked up at Rowanty by Thursday, April 30th at 1 pm. Hours for pick up are Wednesday and Thursday from 10 a.m. to 1 p.m.
If you have not received your letter from Rowanty, please email Ms. Miller at jmiller@rowanty.us. Please do not call as we are still working at minimal capacity and may not be available to take your call. 
If you have not heard from your teacher, please email Mr. Maxey at mmaxey@rowanty.us.
Outside Organization Events at School
Are events run by external organizations that rent/use space at schools still taking place?
All activities inside of the school facilities are cancelled until further notice.
Meals During School Closure
Will meals continue to be distributed during the school closure?
Yes, meals were being served daily on Monday-Friday at Sunnyside Elementary, Dinwiddie Elementary, and Sutherland Elementary from 10 am – 1 pm.  until April 3, 2020.  Starting the week of April 6, meals are being served daily Monday – Thursday (includes Friday's meal). Meals are FREE for all children ages 1-18. The child must be present when picking up the meals. *Parents should check the meals to ensure they are appropriate for the child's health and dietary needs. Visit https://www.dinwiddie.k12.va.us/covid-19-information/meal-distribution/.
Out-of-Zone Requests for 20-21 Year
Can I request an out-of-zone approval for next year?
DCPS students that are currently on an Out of Zone waiver for 19-20 will be conditionally approved and no new form required.  A final approval letter will be sent by the building principal on July 1.
Rising Kindergarten through fifth grade parents/guardians requesting an Out of Zone request must complete the form and submit it to the student's home school for processing.  Tentatively, a final approval letter will be sent by the building principal of the requested school on August 1.
To access the form, click on the link below.
If you have questions, please contact your child's school.
Kindergarten and Preschool Registration
Will Kindergarten Registration still take place?
At this time, we are putting Kindergarten registration on hold; however, parents may access the 2020-2021 Preschool and Kindergarten Registration page at https://www.dinwiddie.k12.va.us/parents/preschool-kindergarten-registration in order to be prepared when we open registration up. At this page, you will find all the required documents you will need as well as the Registration Form that you can complete.
Enrolling and Withdrawing from School
What guidance should local school divisions provide to parents regarding immunizations and physical exams required for student's admission into the school building?
Student enrollment should continue as advised by Virginia Department of Education. Prospective students and returning students should contact your child's assigned school for more information on what is needed. School divisions should continue to follow admission requirements required by the Code of Virginia. School divisions should encourage parents to contact their health care provider regarding their child's immunization schedule and physical examinations.
Are the schools' registrars available for enrolling and withdrawing students now?
School offices are opened on a limited basis and closed to the public as of now.  Please call them for additional information if you want to enroll or withdraw your student if you have moved.
Refunds
Can parents receive a refund of money that was put on their child's lunch account?
The money will carry over to next year or you can contact Mr. Carey Athey, Director of School Nutrition, at 804-469-4190 or email cathey@dcpsnet.org for a refund.
Will field trip and other activity money be refunded?
Each school will reach out to parents about the procedure for being reimbursed for field trips and other planned activities within the school.
Yearbooks
Will students receive school yearbooks?
Each school is working with their yearbook providers to get more information. Many businesses are temporarily closed. Each school will provide more information to parents once they have it.
Picking Courses for 2020-2021 School Year
How will rising middle school students (rising 6th – 8th grades) pick elective courses for 20-21 year?
All current 5th, 6th, and 7th grades should complete the DMS Student Scheduling Survey by clicking the button below by April 18, 2020, if at all possible: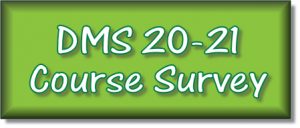 All current 8th graders — rising 9th graders — should complete the Ninth Grade 2020-2021 Scheduling Form at the link below: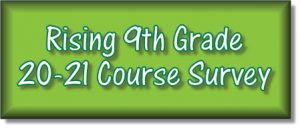 How will rising 10th – 12th grade students schedule classes for the 2020-2021 school year?
Students currently in grades 9-11  will be given additional instructions sent in google classroom from their counselors regarding your course requests for 20-21.  Prior to this, please ensure you have updated your Major Clarity portfolio with your preferred courses and information below:
You have written a career goal (example: I would like to work on computers; I would like a career that works outdoors; I want to become a vet tech)
You have completed the career assessment and selected a career pathway/cluster
You have chosen your diploma status (standard/advanced) – Advanced diplomas require additional course work in Math, Science and Social Studies as well as 3 credits in World Languages (or 2 years in 2 different languages)
You have signed your ACP
You have selected your preferred courses in the academic planning section
Student scheduling for the 2020-21 school year began on March 9, 2020, and was unable to continue after March 13, 2020, when schools were closed for the COVID-19 Pandemic.   We want parents and students to be informed on the next steps that will take place to ensure that all students are scheduled for the 2020-21 school year.  This document will outline how students not scheduled between March 9 – 13, 2020, will be scheduled for the 2020-21 school year.
Click here to view the Dinwiddie High School Scheduling Document for Students 20-21 Year